QUALITY ASSURANCE
The OWS Foods Quality Assurance Department monitors all incoming ingredients as well as outgoing finished goods with a rigid food safety and inspection program, beginning with our suppliers and continuing until the products reach our customers' hands.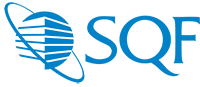 Our production facility undergoes a third party SQF quality audit annually. We train all employees on our HAACP, GMP's, and FIFO systems. These and other food safety and sanitation processes allow us to meet or exceed all FDA standards, which apply to food processing, storage and delivery.
Our in-house QA lab conducts testing for:
Total plate count
E coli
Yeast
Mold
We utilize trusted independent labs for testing of salmonella and gluten.
ADDRESS
Corporate Office / Research Lab
4370 W. 109th Ste. 300
Overland Park, KS 66211
Production Facility
101 NE Davis Rd.
Concordia, MO 64020
CALL US
(816) 861-0400

Customer Service x401
Shipping/Receiving x116

LIVE CHAT
Available for use during regular business hours M-F 8:30 a.m. - 4:30 p.m. 
Use purple icon in bottom right corner